EAF TRAINING DOCUMENT
"You fight like you train"
Motto, U.S. Navy Fighter Weapons School (TOPGUN)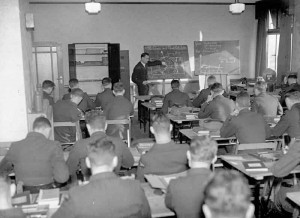 Welcome to the EAF O.T.U, trainee.
This is what you will learn in your basic training in the EAF. Read every Stage before you fly with the T/O in HL, it will save both time and improve your training.
In this page you can read a resume of all stages. Follow the link on the title of every Stage to read the complete lesson (for example, StaGe01 ).
Any question you have, before or after flying the training, ask in the ACM/Tactics room at the EAF forum.
The Training program is divided into three Phases, with a practical exam at the completion of each Phase.
Phase 1: Primary Training, consisting of Stage 0, 1, 2 and 3.
PTPC (Primary Training Phase Check)
Phase 2: Basic Training, consisting of Stage 4, 5 and 6. BTPC
Phase 3: Advanced Training, consisting of Stage 7, 8 and 9. This is completed after you have gotten your wings and are a full EAF member. As these conserns very complex subject matter, BFM and ACM. It is important to put everything into a logical and correct order.
Direct links to full lessons
Training Index
StageZero [GAME & TS SETUP]
StaGe01 [PRIMARY FLIGHT CONTROLS]
StaGe02[TAKE OFF / LANDING]
StaGe03[AEROBATICS]
StaGe04 [FORMATION FLYING]
StaGe05 [NAVIGATION]
StaGe06 [GUNNERY]
PRIMARY TRAINING
StageZero [Game & TS setup]
The Purpose of StageZero is to check and ensure that the Trainee have all the nessesary games and programs installed and configured.
Stage01 [Primary flight controls]
Primary flight controls (elevator, ailerons, rudder)
Secondary Flight Controls(Flaps, Air-brakes, Slats and Trim)
Engine management: prop, pitch, mixture, radiator, supercharger
Primary flight maneuvers: Climb/descent/turns/level/slow flight.
Stall: Recognition the beginning of a stall and stall management
EAF Brevity Code
Stage02 [TAKE OFF / LANDING]
Start up and Taxi: Engine warmup, Radiator, Flaps. Taxi SPD, S-turns, Holding Short, Watch for traffic
Take Off: Tailwheel lock, Flap selection, directional control during roll, liftoff Speed and attitude, directional control airborne, Cleaning up procedures and Speed.
Traffic Pattern: Crosswind, Downwind, Base, Final. Configuration and comms.
Landing: Speed control(Pitch), Descent control(Power), Aimpoint, Slips(FWD/SIDE) Touchdown zone, Go-Arounds, Cross-wind
Slowflight: clean/landing configuration
Stage03 [AEROBATICS]
Stalls: power on/off, Clean/landing configuration
Spins: inducing and recovery
Primary Aerobatics: Loops/ Cuban 8/ Aileron roll/ Barrel Roll/ Chandelle/ Split-S/ Immelmann/ Stall turn
Phase Check Primary Training (PTPC)
BASIC TRAINING
Stage04 [FORMATION FLYING]
FormationTake Off
Formation turns
Pursuit curves
Stage05 [NAVIGATION]
Situational Awareness
Navigation and introduction to Flight Lead.
Mission briefing.
Stage06 [GUNNERY]
Air to Air gunnery: convergence, gunsight, deflection
Attacking bombers: Avoid 6 o´clock, Head On attack.
Phase Check Basic Training (BTPC)
Mission file:
TurnPerformance
GunneryTrainingMission
BomberHeadOn
ADVANCED TRAINING
Stage07 [BFM] WIP
Introduction to BFM: Offensive, Defensive, Head-On
Energy management: assess bandit E-state, starting at a disadvantage, starting with E-advantage
Boom and Zoom attack/defense
Stage08 (WIP)
(Turn Circles, Merges and 1 vs 1 combat)
Corner speed
Sustained Turn Speed (Vsus)
The Bubble
One Circle Turn(Head to Head)
Two Circle Turn(Head to Tail)
Defensive ACM
1 vs 1 maneuvering similar aircraft(angle vs energy fight)
1 vs 1 maneuvering dissimilar aircraft
Stage09 [ACM] (WIP)
Element maneuvers: Drag and Bag, Bracket, Sandwich, Cross turn.
Element tactics: Double Attack, Loose Deuce.
Phase Check Advanced Training (ATPC)
1vs1 COMBAT CLASS
A-Lesson WIP
Squeezing max performance from your aircraft